News
ReadyMusician
Hey folks, Happy Friday! I'm excited to announce a new venture of mine called Ready Musician and want to share some details about it with you. My aim is to help other musicians with developing their own content and online presence in order to maximize their opportunities for success.
Services I offer include:
•Web design
•Video and audio production
•Graphic design



Please visit my website ReadyMusician.com for more information and some portfolio items. Thanks so much for reading and take care!


-Brehnan
New Site Is ONLINE!
After many months of on and off work, I'm pleased to announce that my new site is online and fully operational! I'll be regularly uploading new audio and video recordings as well as transcriptions, so check there often for new stuff! If you run into any issues or have any questions or comments, please use the contact for at the bottom of the site and let me know your thoughts. Thanks for visiting and I hope to see you soon! Brehnan
Bio
⇐ Swipe
It was the months before Christmas of '97 that I realized, at the age of 8, that I wanted to be a professional drummer someday. Fast-forward many years later, through countless hours of practice and performance, and I'm still working to achieve that dream, though I've broadened my desire to become not just a drummer, but a musician. I'm a graduate of the Jamie Aebersold Jazz Studies Program at the University of Louisville, where I was under the tutelage of some of the finest musicians in the region.
Over the years I've worked with many different groups in varied styles, from Americana to fusion jazz, prog rock to top 40. At this time I'm working on various projects, all of which are uniquely original, and to which I contribute my own compositions. Other areas of interest include recording and mixing music, shooting and editing video, reading, thinking, cooking, and generally enjoying life.
Discography
As A Leader/Co-Leader
Brehnan Miller and Mathew Mozzoni, Flow, 2019
As A Sideman
Stuart Wicke Band, Run For Help, 2018
Stuart Wicke Band, Live EP, 2017
Stuart Wicke, Doxology, 2016
Equipment
Drums
My regular go-to drum set is the Whitney Drums Nesting Penguin drum set with a beautiful purple stain. The drums nest inside one another, like a Russian doll set, and can be carried in one case. All drums and hardware mount to a single stand (except the hi hat stand) and can be moved as a single entity. And since the kick drum is mounted, there's no need for a rug. Sizes are 18" Kick, 10" and 13" toms, and 13" snare. Check out WhitneyDrums.com to find out more!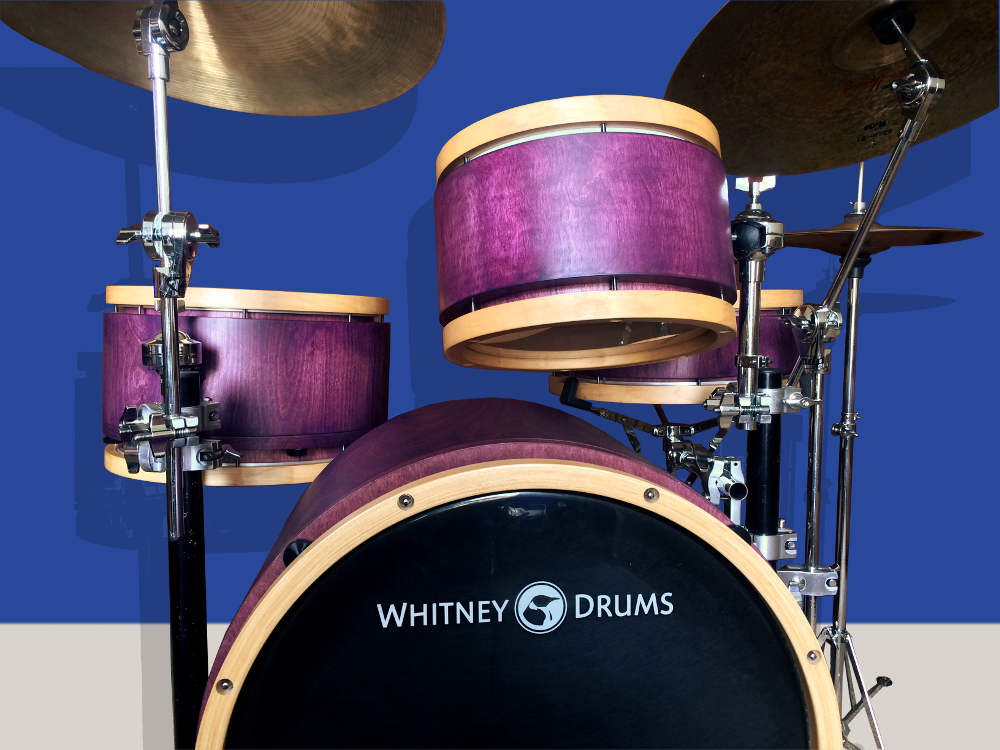 Whitney Drums Front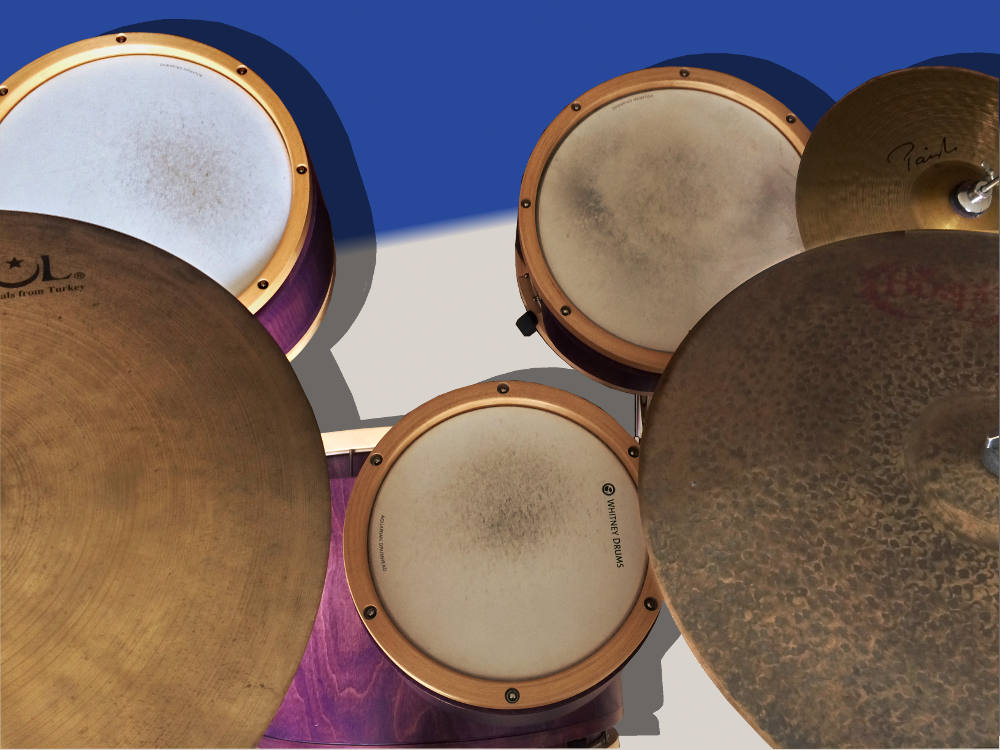 Whitney Drums Overhead
Cymbals
I use a variety of cymbal brands because my concern is with the qualities of the cymbal, not necessarily the brand. I use Bosphorus, Istanbul, Sabian, Paiste, and Ziljian.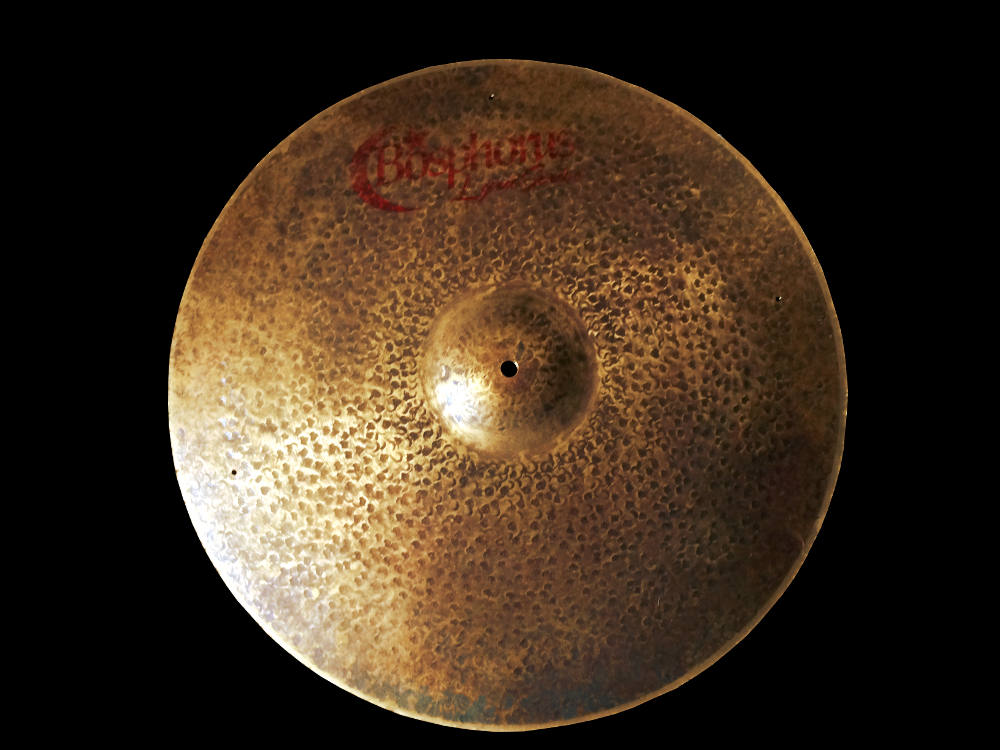 Bosphorus Ari Hoenig Signature Lyric Series 21" Ride Cymbal.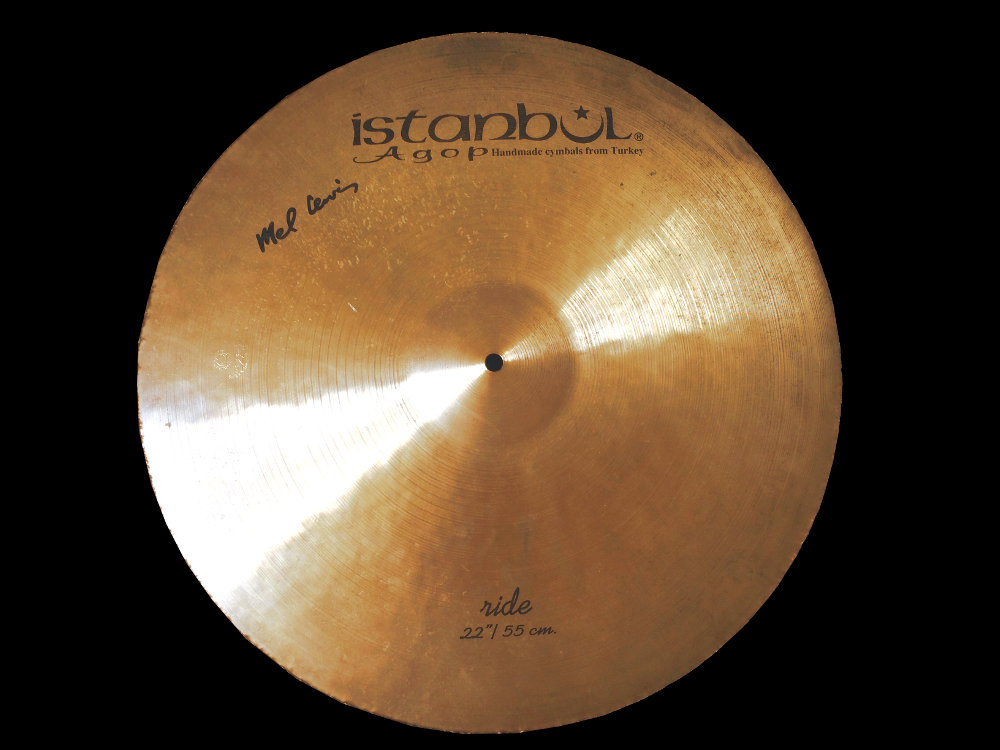 Istanbul Mel Lewis Signature 21" Ride Cymbal.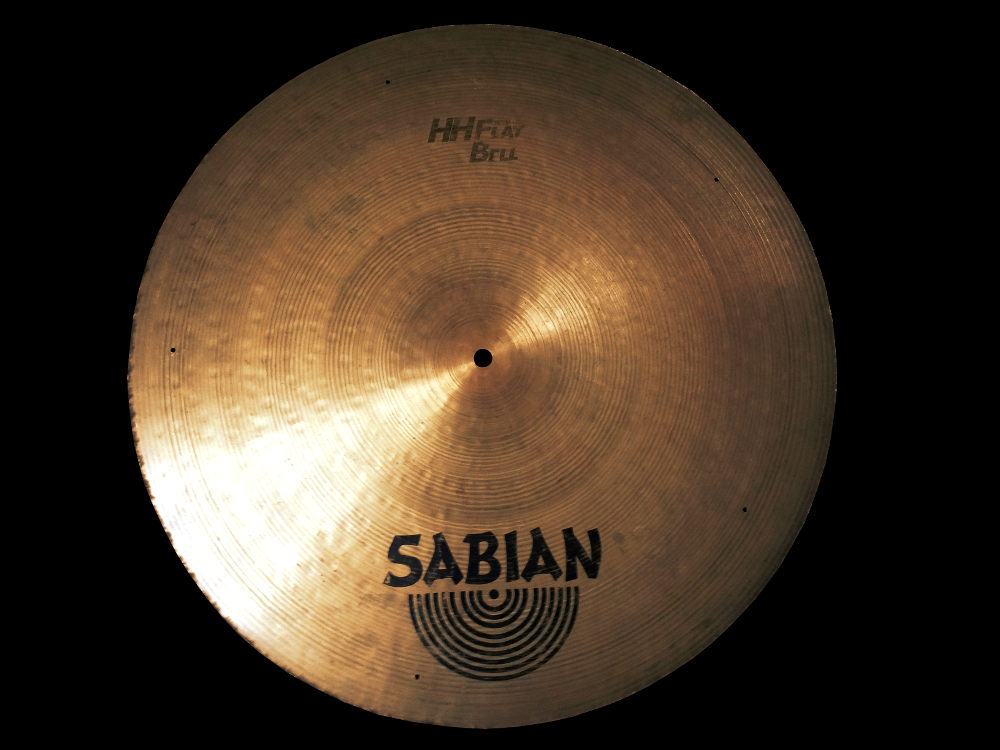 Sabian HHFlat Flat Bell Ride Cymbal.
*Only used sometimes.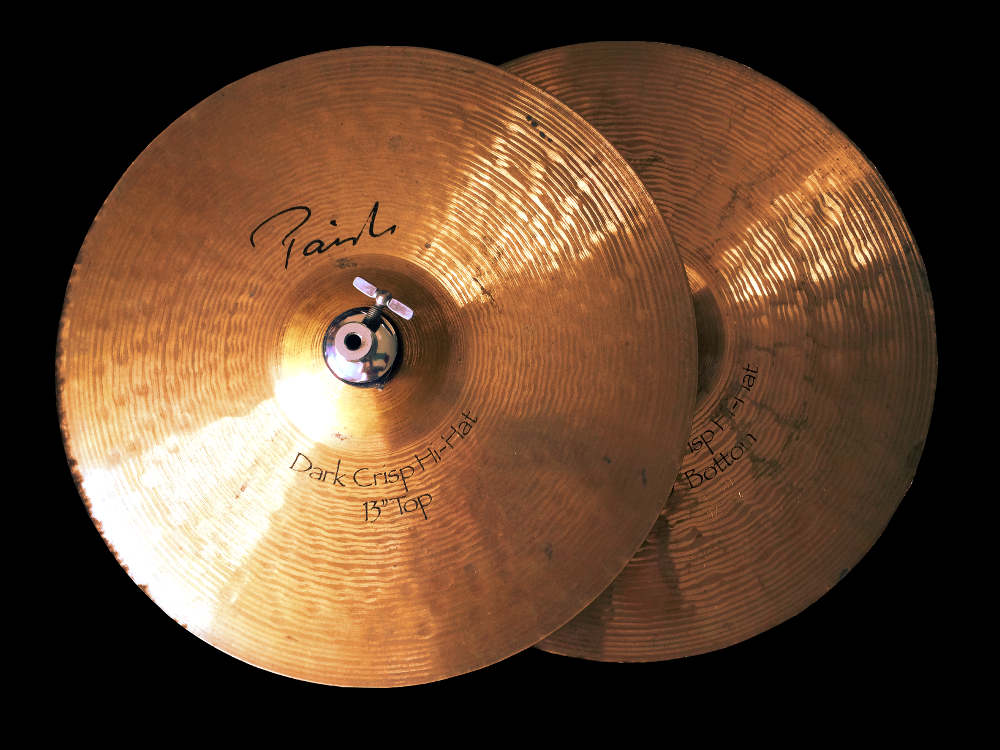 Paiste Signature Series 13" Hi Hats.
Gear
These bags are made of full-grain leather and will likely last longer than I do. They're as sturdy as anything you could imagine and they've been great. Check out AnthologyGear.com to find out more!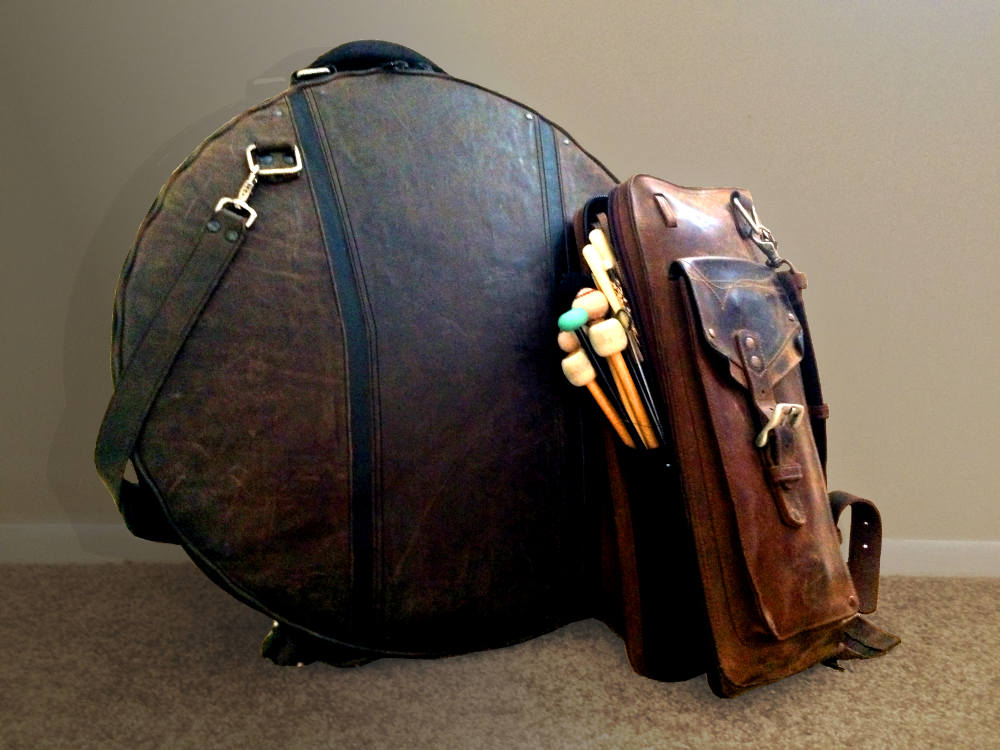 Anthology Gear cymbal and stick bags.
❮
❯